Breeze Long Backplate Door Handle Lever Set NARROW Plate
---
Description
THIS PRODUCT IS FOR NEW DOOR INSTALLATION ONLY !
THE DOOR MUST HAVE NO PRE-DRILLED (BORED) HOLES!
Passage – for use on interior doors where a locking feature is not required (e.g. bedrooms or hallways).
Privacy – for use on interior doors where a privacy locking function is required (e.g. bathrooms).
Dummy – for use on interior door where a pull/push function is required (e.g. closet). Comes as    set of 2 handles.
Keyed – for use on interior or exterior doors where strong privacy locking function is required (e.g. office). Can be opened outside only with a key.
Keyed Set available in 3 variations: Keyed Different, Keyed Alike, Keyed Dummy
Keyed Different – locks with Different Keys. Each lock has its own unique key and can not be open by the others keys from the same locks.
Keyed Alike – when all locks in a set can be opened with the same key. This option is beneficial when multiple locks are use by the same person so that only one key needs to be used.
Keyed Dummy – specifically designed for double doors (patio doors) where one door is active, another door is inactive and has a "blank" cylinder . This dummy door does not latch and stays in due to a flush bolt (sold separately) on the top/bottom of the door.
Available in following finishes:  Satin Nickel, Black Matte
Features:
Features an adjustable latch to fit all standard door preparations.
Solid Zinc Construction
Turn Button Lock for privacy function
Strengthened Springs Ensure that the Lever Stays Level Over Time
Includes Square Corner Strike
Includes all necessary operating parts and fastening hardware
Specifications:
New doors installation only (NO BORE HOLES)
Door Thickness: 1 3/8″(35 mm) or 1 3/4″(44,5 mm)
Latch has square corner rectangular faceplate:  1″(25 mm) x 2 1/4″(57 mm)
Backset is adjustable: 2 3/8″(60 mm) and 2 3/4″(70 mm)
Bore hole: 1 1/2″ (38 mm)
Grip Length: 5″ (126 mm)
The long plate size: W: 2 1/8″ (54 mm) H: 9 4/8″ (241 mm)
Weight: 2.20 lb. (1 kg)
Includes all required hardware for complete installation
How to determine door handing:
1). Stand facing the door on the outside ( on the side of the door you enter from)
2). If the hinges are on the right, it's a right hand door,
if the hinges are on the left, it's a left hand door.
Modern Long Plate Curved Lever Set PDF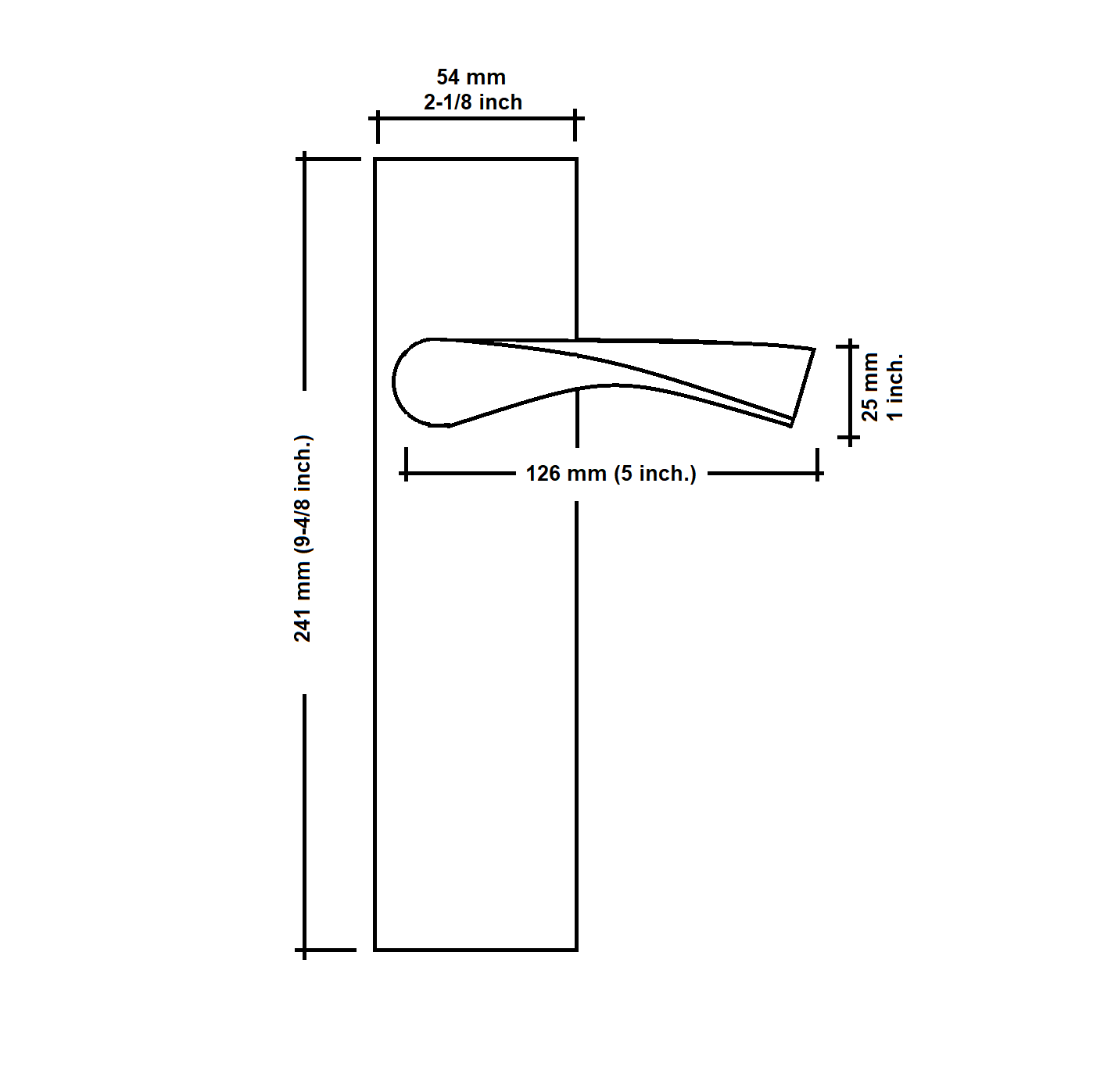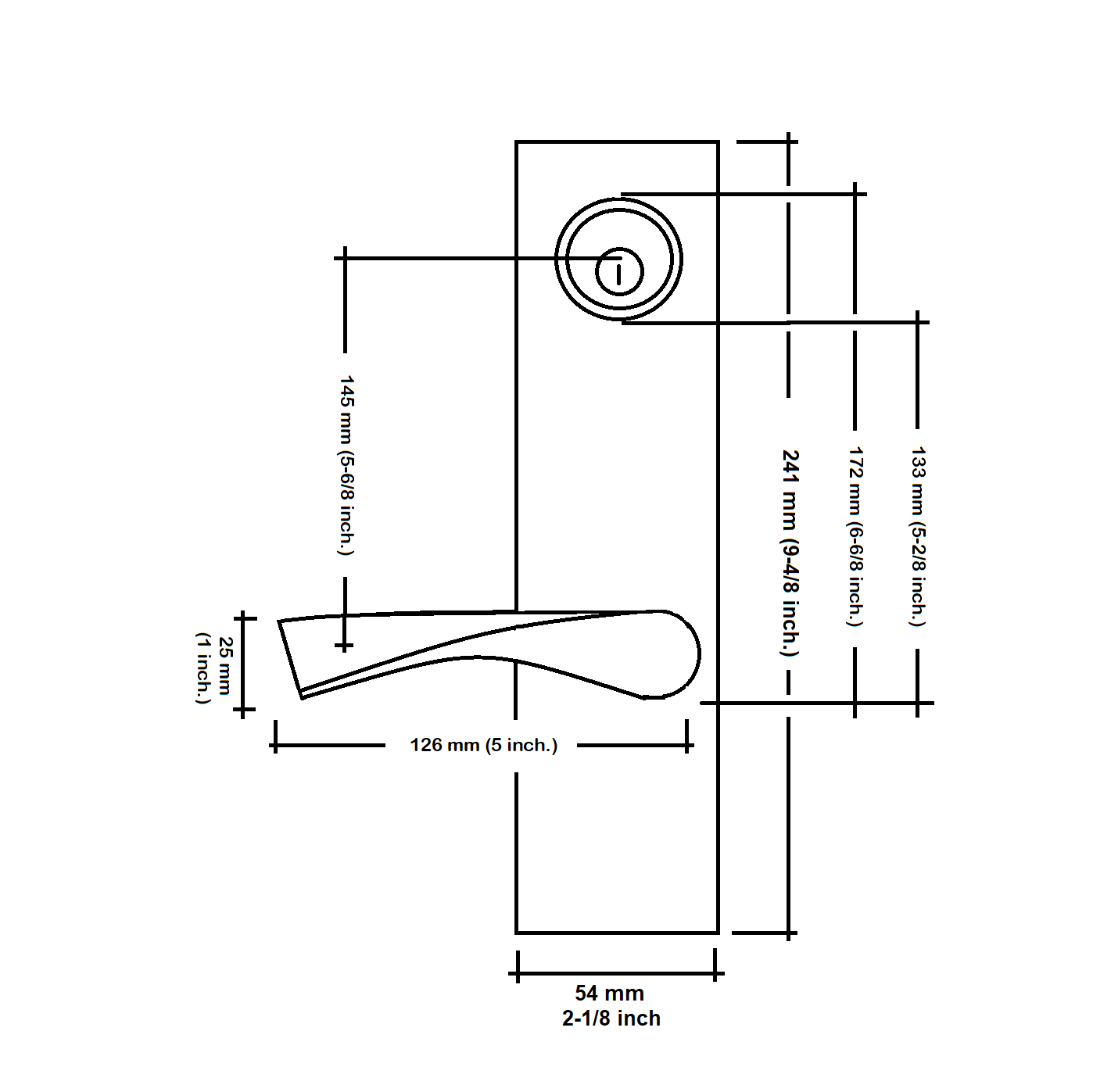 ---